Every construction project has 2 major costs Labor and Equipment. A project manager who is able to control these 2 main categories will more than likely have a successful project. However, having an effective equipment management platform is very difficult to find.
Devrah is a flexible Project Management platform that can be implemented at every level of a project. This article looks at how t
he platform provides fleet management teams an effective way to implement a system of Equipment Management & Tracking.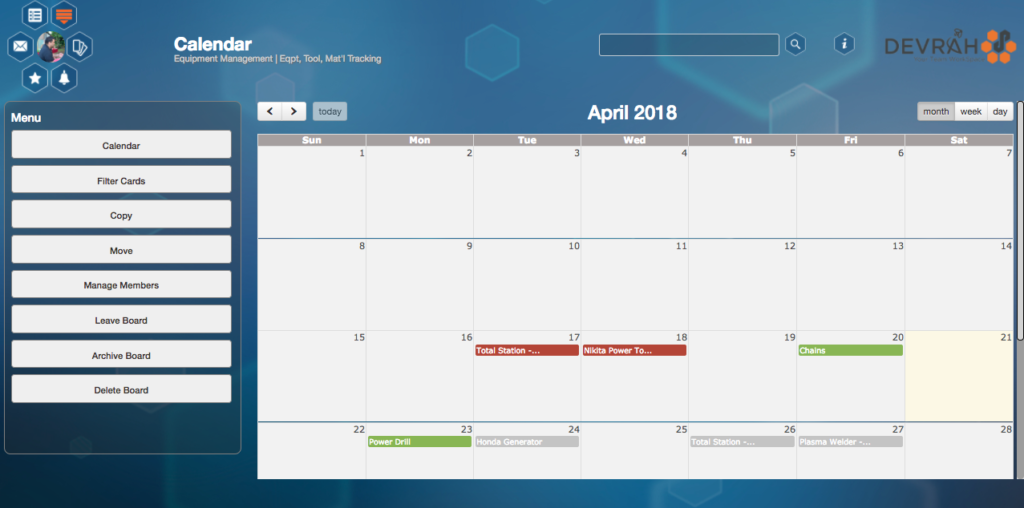 How does it work?
1. Determine System/Process
. Devrah unlike your typical management system serves as a blank slate and can be molded to fit the systems you want to be implemented. Do you want 1 or 2 individuals to oversee the assignment and return of tools/equipment? Or will it be a self-checkout / self-check-in approach?
2. Map Out System/Process
. The Devrah platform operates under the same premise as if you were using a whiteboard and sticky notes. So you could name your columns in whatever manner you wish e.g. checked out, checked in, being repaired etc.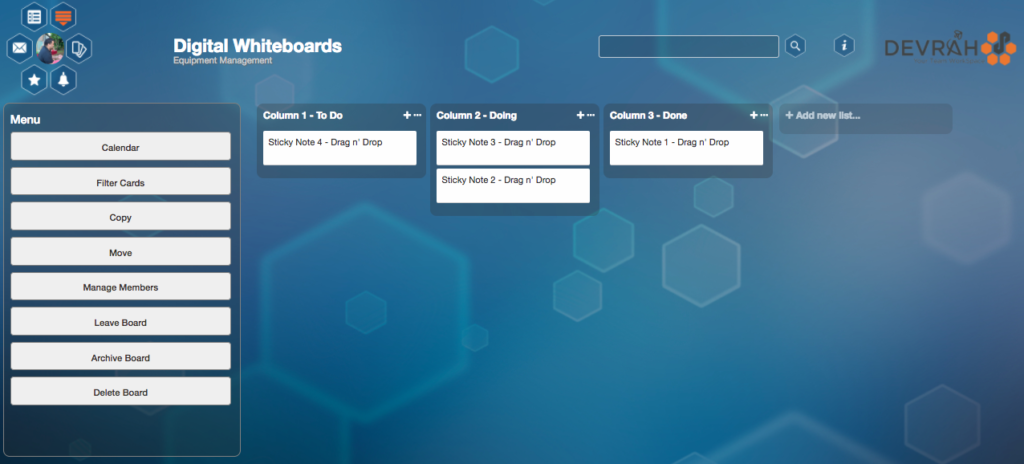 3. Sticky Notes.
Create sticky notes for each piece of equipment/tool. In the sticky note you can have the name of the tool, writes notes about the tool, date checked out, the due date for return, and date actually returned. Also, you can attach additional documents such as user's manual, pictures of the equipment/tool. Create checklists on maintenance or usage steps as well as additional photos of incidents such as damages etc.
4. Implement.
Now you are able to track and implement your tracking system. All team members can access the tracking system via web application using your internet browser or mobile device via our mobile application.
Here is an example below:
1. Determine System/Process
. Assign the management and tracking of equipment. This employee will create and oversee the checking out of material, equipment, and tools to construction crews.
An additional board will be created to store all equipment, tools, and material ready for check-out.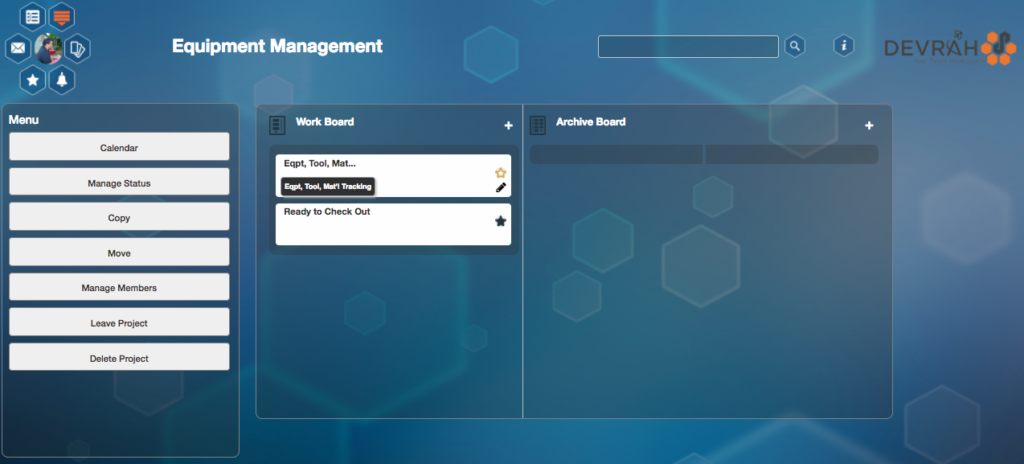 2. Map Out System. Process.
The digital columns will be:
Checked Out:

Column for Tools, Equipment, Material etc.

Returned:

Column for Tools, Equipment, Material etc.

Review / Repairs:

Show assigned Mechanics completing review/repairs

Ready for Checkout:

Return to ready to check-out Board for check-out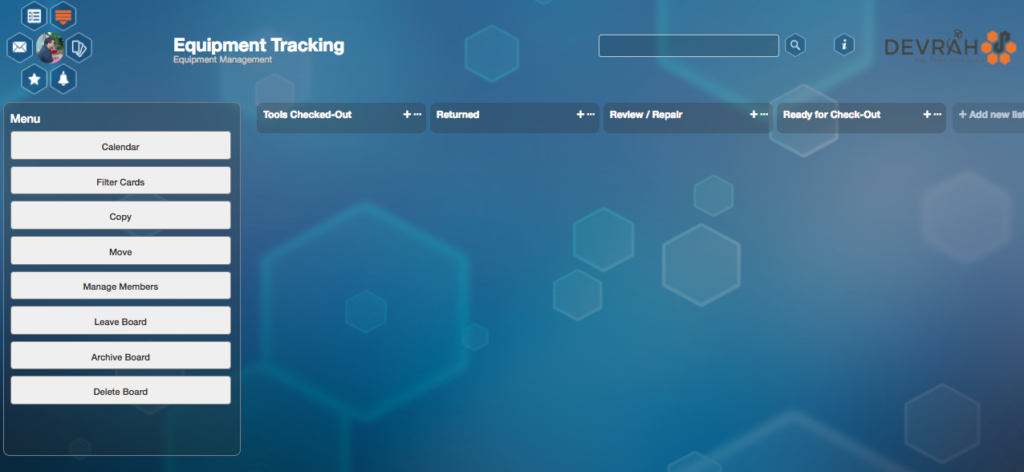 3. Create Sticky Notes.
Devrah allows users to upload from excel the name of sticky notes as well as any checklist items, notes, etc. This allows users to quickly upload spreadsheets of equipment into Devrah auto-populates the creation of sticky notes (sticky notes are called cards in Devrah), a template for setting up a spreadsheet for import to Devrah can be downloaded from the platform.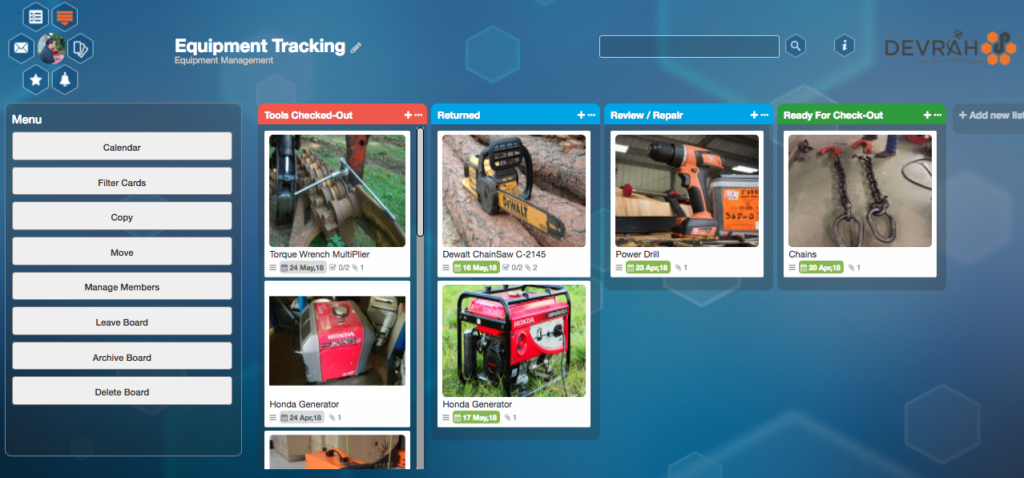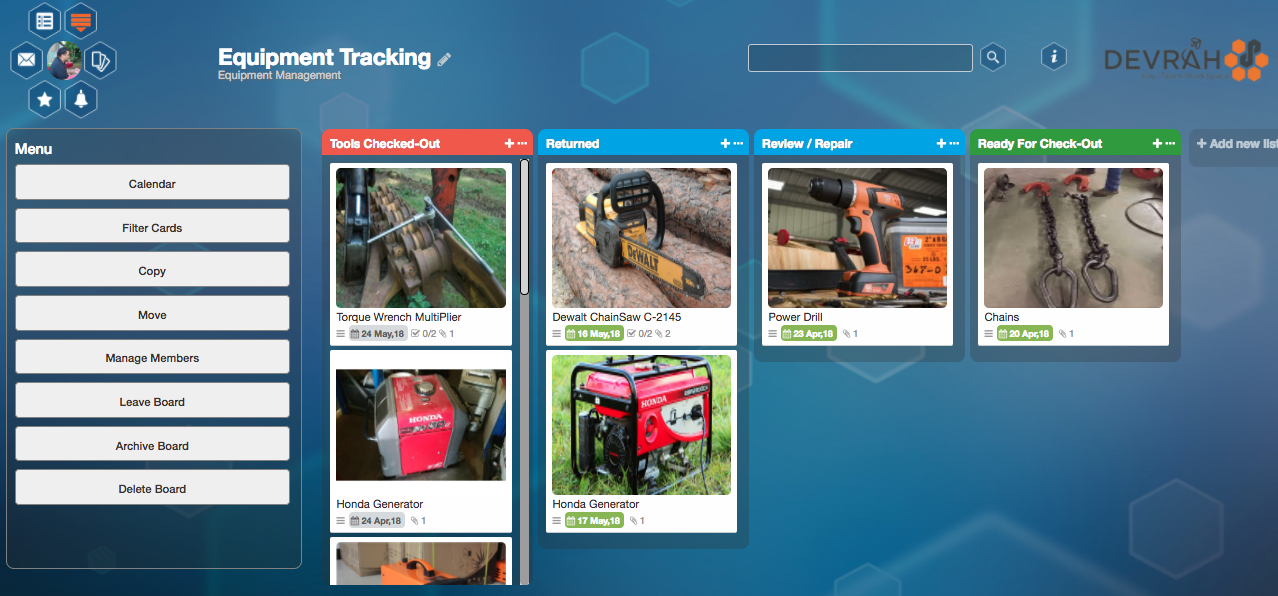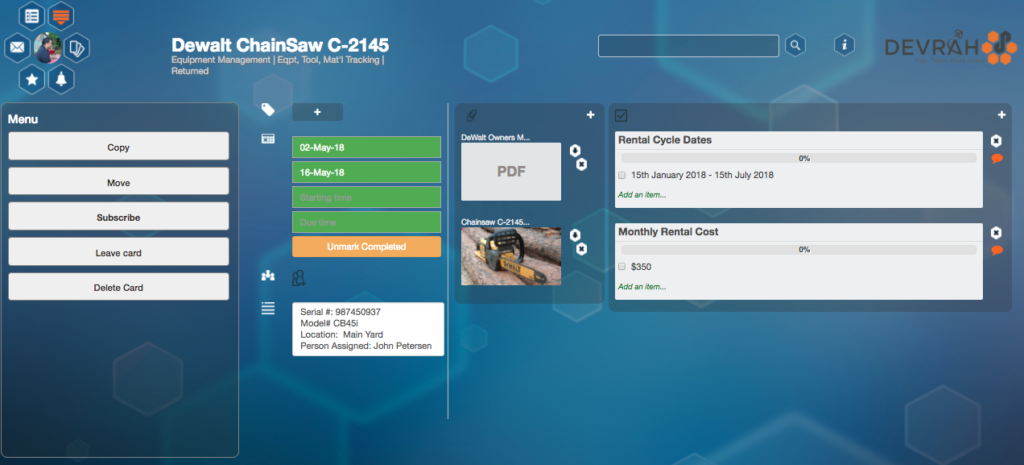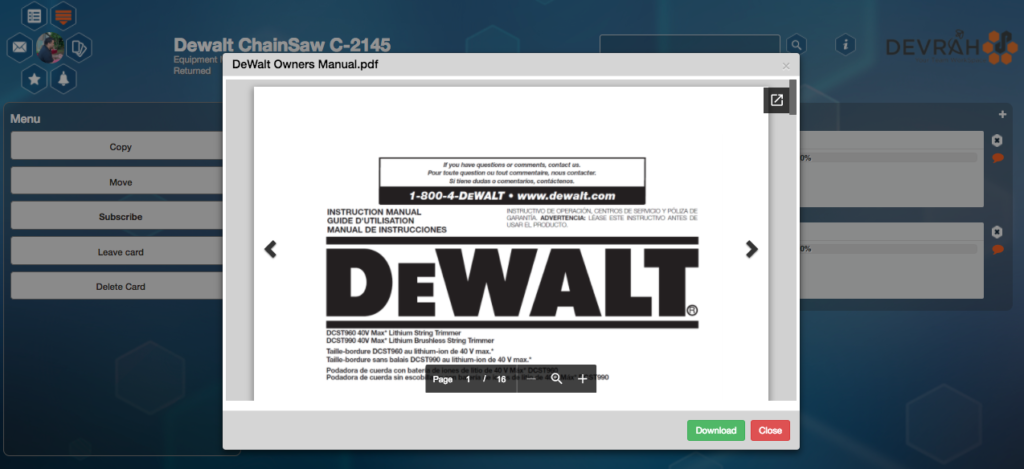 4. Implement.
Employee overseeing equipment, tools, and material will update Devrah as tools go through each step of the mapped out the process of checked-out, returned, Review/Repairs, and return to ready to check-out board.
These boards can be exported to an excel sheet to show all the equipment on your digital boards. This can be an easy way to view all pieces of equipment and their state in a one-page document.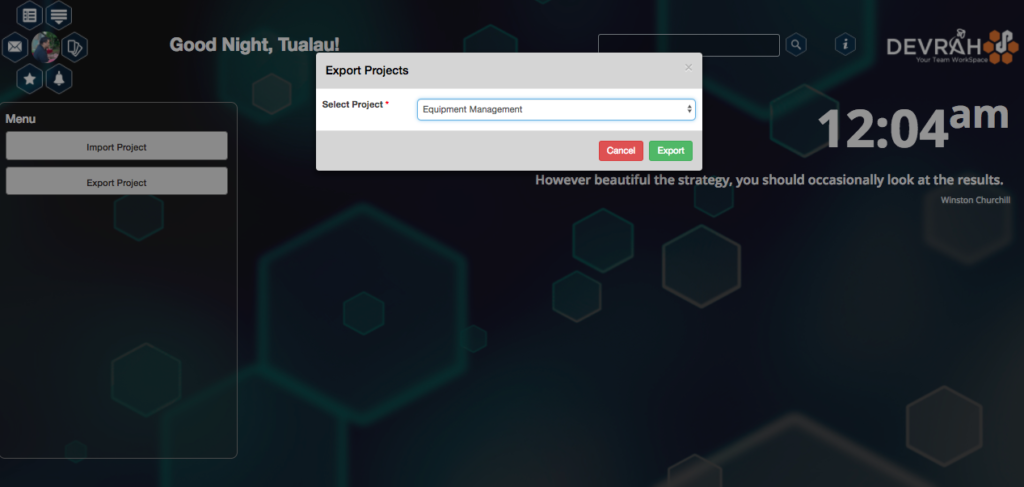 The Devrah Platform is accessible via web browser and mobile application available on Android and iOS mobile devices.
Effective Equipment Management Platform