The rise of the Mate Maa Tonga (MMT) Tsunami has reshaped the International Rugby League landscape and as it continues it will have a direct impact on the international landscape as well.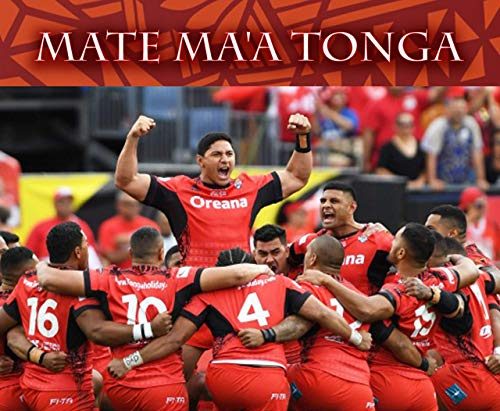 Rugby League World Cup. The MMT took the international stage by storm before the RLWC even started when IRL superstars Jason Taumalolo and Andrew Fifita pledge allegiance to Tonga prior to the RLWC. This led to an avalanche of NRL and Super League stars to join the cause. MMT defeated the NZ Kiwi's and in the Semi-Final lost a controversial game to England. The MMT energized a typically dead and unnoticed RLWC.

Lions and Kangaroos Slaughtered. Soon after the RLWC MMT had a last-minute game with the Aussies in which MMT was defeated. However, the British Lions were touring and MMT was on the tour schedule. Soon the Aussies were lined up to play Tonga right after a match with the Lions. Tonga in dominant fashion defeated the Lions and the Aussies back to back.

Impact in Tonga. There is no doubt that the MMT is front and center in regards to the Kingdom of Tonga's affection and attention. The continual success of the MMT will lead to a national shift from Rugby Union to Rugby League. Already, high school and club rugby league competitions are revived and strong. Inspired players of seeing their red and white MMT conquering international powerhouses on the International Rugby League Stage.

Naturally, the best talent in Tonga may no longer pursue Rugby Union, and take their chances with a Rugby League professional career in the NRL or Super League. This can have a direct impact on the product that Rugby Union offers the world. A Rugby Union product that features Tongan talent across the world in NZ, Australia, Japan, and throughout Europe.

As a product of Tongan Rugby League, I am extremely excited to see the rapid growth of Tongan Rugby League. And look forward to the continual growth of the game. And look forward to watching MMT grow and impact all forms of rugby around the globe.