Devrah provides a simple and effective cloud based document control and team collaboration efforts. All stored in the cloud and accessible via web and mobile applications.
Devrah allows construction teams to totally digitize:
Drawings / Specifications / Contract Documents: Digitally upload, store, and organize your project drawings.

RFI's / Submittals: Track progress, log, and collaborate with team members

CO Log: Log and access all the documents associated with completed Change Orders.

COR Documentation: Track and document the progress of in-progress change orders that are being completed in the field. Including all owner documents, progress photos, and collaborate all efforts from corporate, project, and field teams.

Progress Photos: Conveniently organize and access progress photos individually for specific tasks or for the overall progress of the project.

API Integration: Integrate your specialty software software directly into Devrah through our API connectivity portal for platforms such as P6, Timberline, and other API featured software. This allows you to incorporate financial, schedule, BIM etc data directly into Devrah. Devrah becomes the hub for your entire team to collaborate work across your various departments, and across your various specialty platforms.
Devrah quickly takes your entire company and project digital and into the cloud. This allows information to be accessed instantly via web browser and mobile applications. This cloud access to documents and the ability to collaborate and coordinate work with the entire team increase efficiency, automates documentation, and increases the likelihood of a project finishing on time and within budget.
So how would your projects look on Devrah? See below:
---
PROJECT VIEW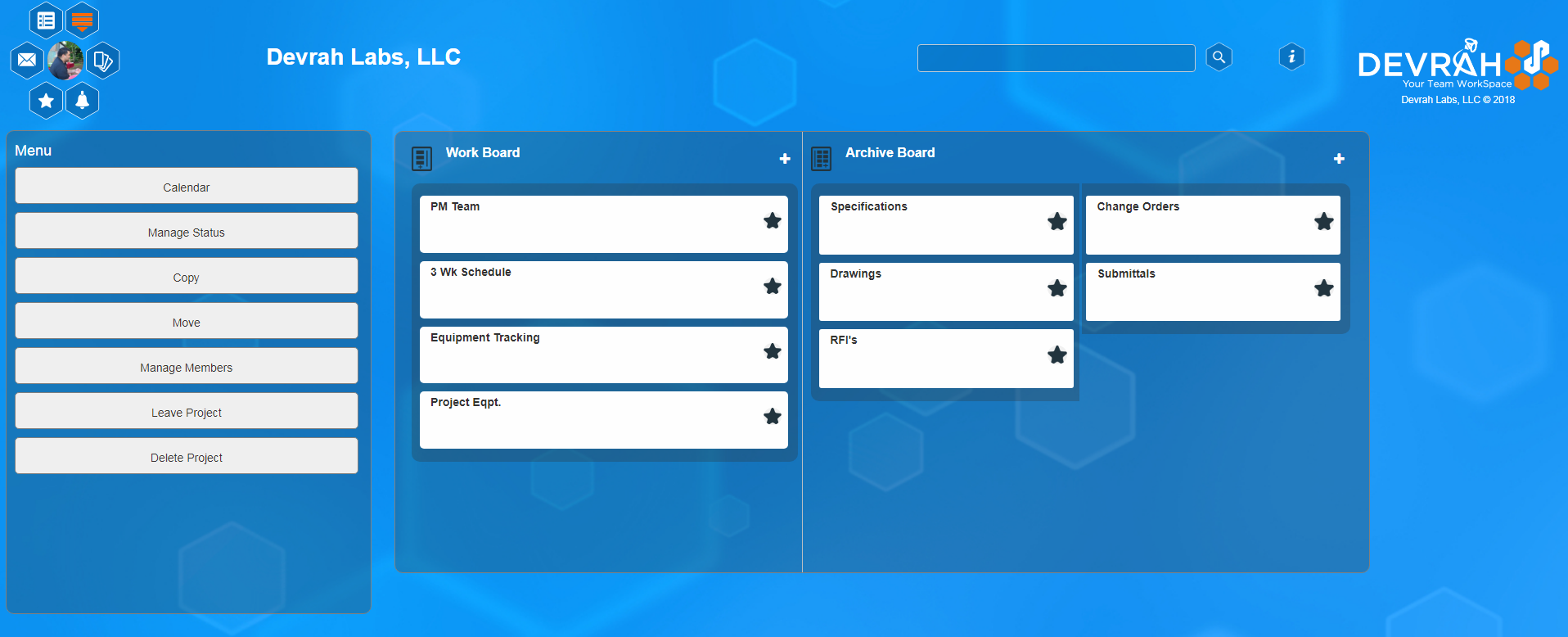 TRACK EQUIPMENT, TOOLS, MATERIALS ETC. WITHIN THE PROJECT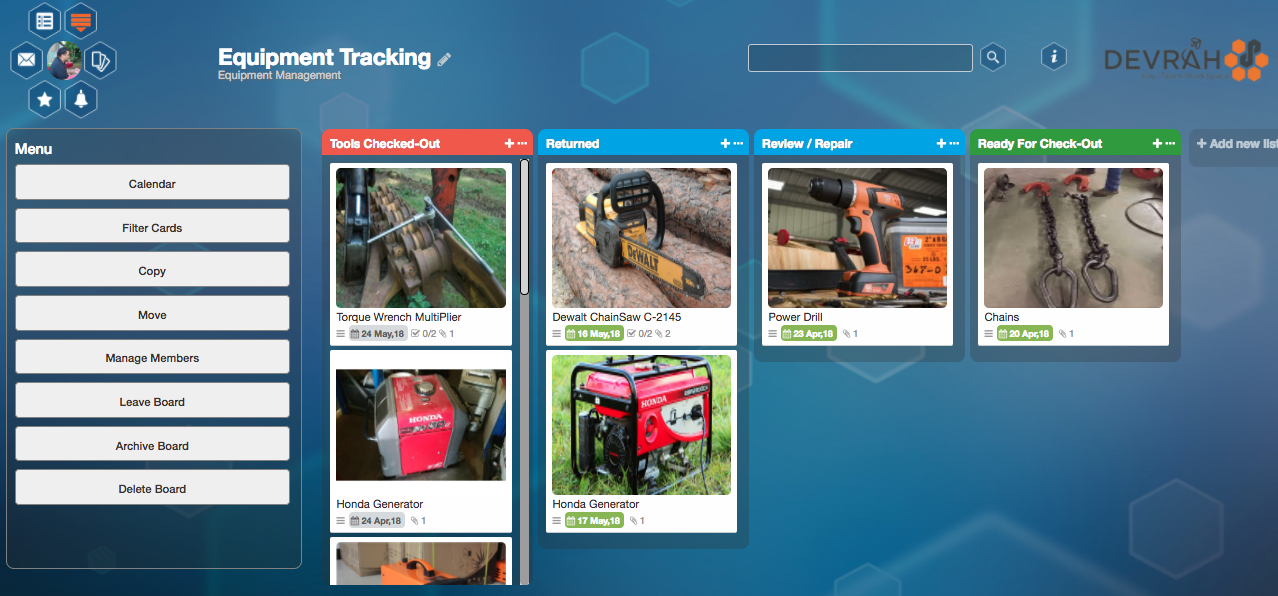 RFI LOG VIEW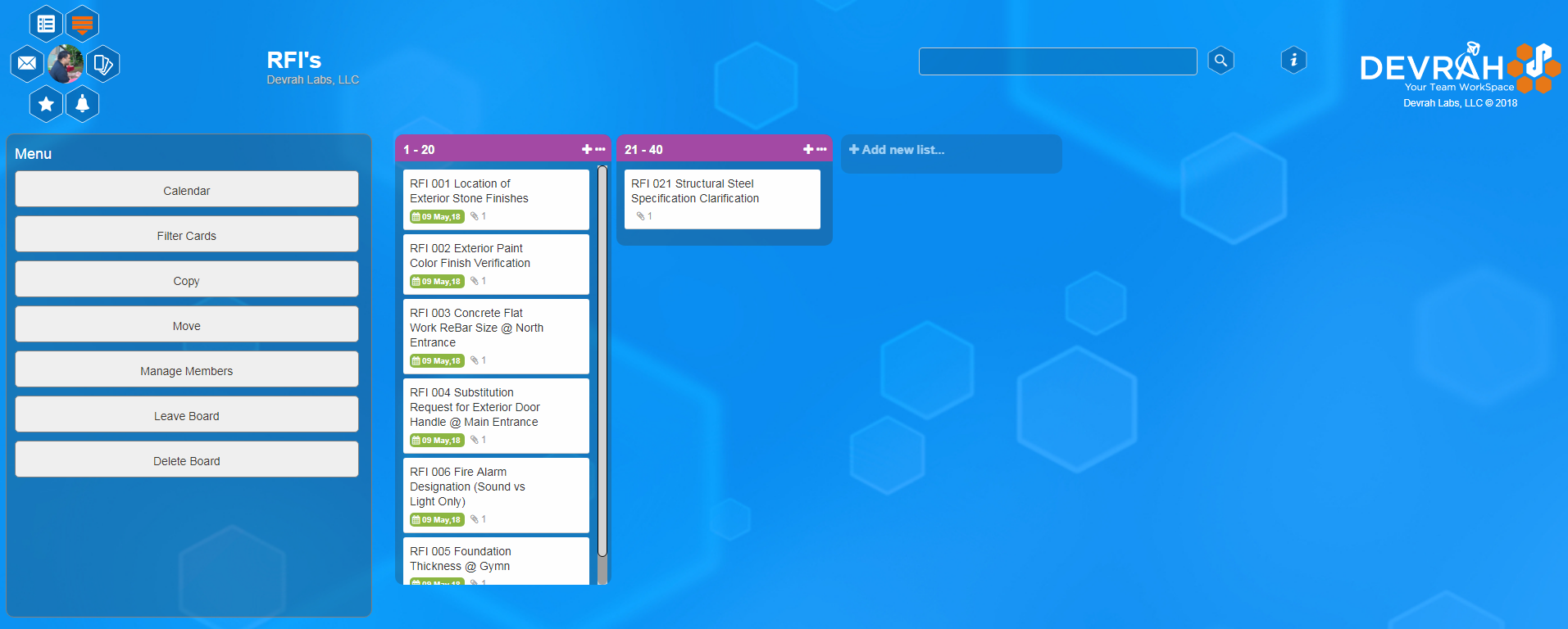 PROJECT TEAM COLLABORATION /  TASK MANAGEMENT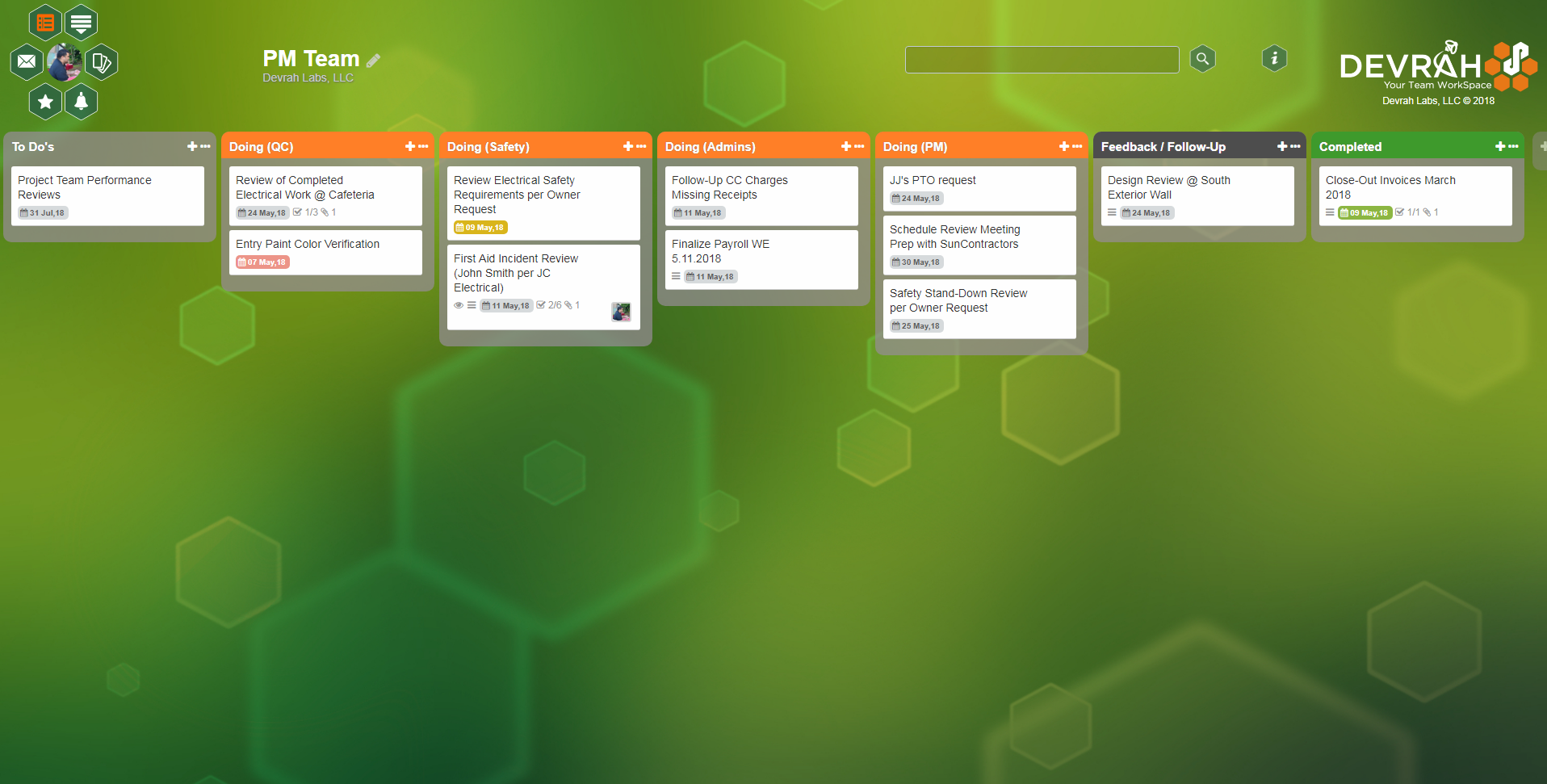 PROJECT DRAWINGS VIEW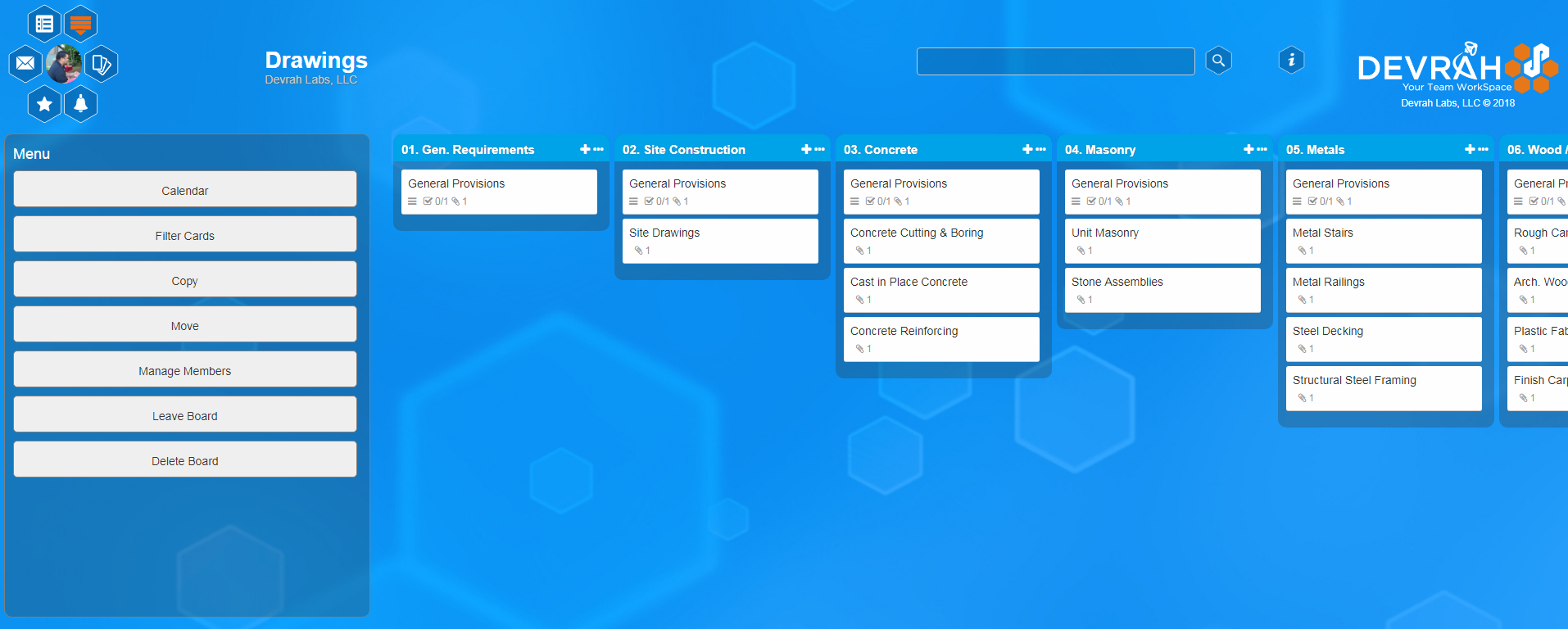 SPECIFIC DRAWING VIEW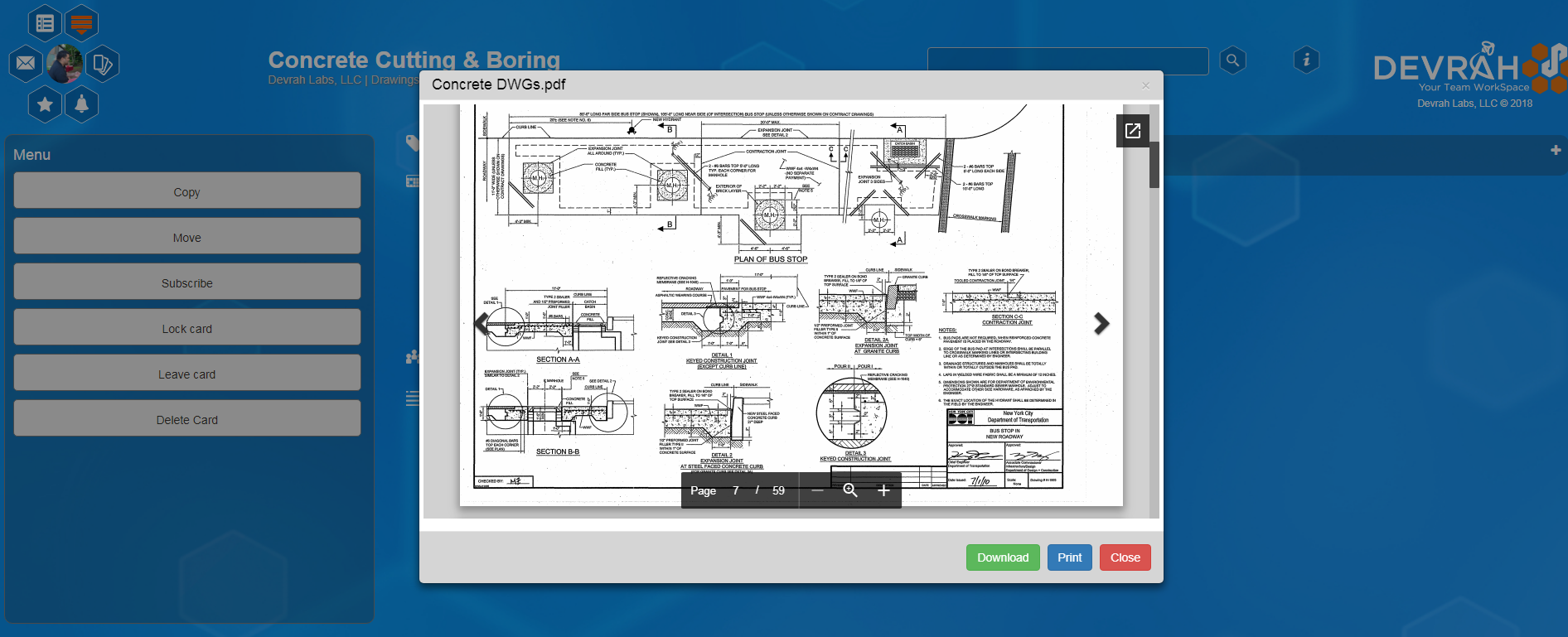 BLOWN-UP VIEW OF DRAWINGS
Devrah is the simplest and most effective way for construction firms and construction teams to collaborate efforts and to digitize document control in the cloud.
Simple Collaborative Cloud Document Control